Welcome to my Portfolio Website!
Hello, I am
a developer enthusiastic about technology and web development, passionate about learning new technologies. Also a big fan of wrestling, music and movies
Contact Me
About
My Introduction
.NET developer, with extensive knowledge and years of experience working with mobile and web app technologies. Professionally I am a Systems Developer and Linux Administrator.
Skillset
My skillsets
Power BI
Tableau
Excel
SQL Server
MySQL
PostgreSQL
SQLite
Python
R
Mathematica
Mulesoft
Git
Github
HTML
CSS
Javascript
Bootstrap
Django
VS Code
Visual Studio
.NET
Linux
Apache
Apache Tomcat
PowerShell
Wordpress
Office
Genetec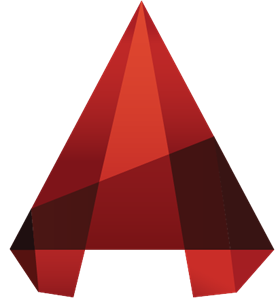 AutoCAD
GitLab
Qualifications
My persoanl Journey
CS50
Harvard - MOOC
Bachelor in Information Technology
University of South Florida - Polytechnic
Bachelor in Information Technology.
Database Management and Computer Programming
Hillsborough Community College
Completed 3 years of courses in Systems and Database Administration, Database, Web and Game Development.
Tallahassee Community College
Associates in Computer Programming
Associates in Arts - Computer Programming
Computer Programming
San Antonio College
Completed courses in Unix, Bash and Web Development.
Computer Science
University of Texas at San Antonio (UTSA)
Completed courses in Java and Visual Basic.
Computer Science
University of Cincinnati
Completed courses in Fortran, Mathematica, Lisp, Prolog, C and C++.
Data Analyst
LifePoint Health
Data Wrangling, cleansing, visualization and story telling with SQL, Power BI and other technologies
Systems Programmer
Tenax Technology
Systems Programmer and Unix Administrator. .NET Developer with Blazor, C# and Entity Framework. Systems Administrator with RHEL 7/8.
Senior Applications Programmer and Analyst
City of Tampa
SCCM Administrator, Genetec Administrator, Mulesoft Administrator, Database Administrator, PowerShell scripting and Database development.
Xamarin and Mobile App Developerment Co-Organizer
Mobile App Developer (MAD) and Xamarin User Group
Helped coordinate and organize training for user group in Tampa
Applications Programmer Analyst
ERS Group (Economic Reseach Services)
Develop Application using MS Access and Visual Basic for Applications
Information Technology and Operations Specialist
United States Navy
Supervisor for the Technology Division and Unit.
Applications Programmer - Temporary
United States Automobile Association (USAA)
Develop web applications with Microsoft FrontPage, Application support and SQL to Oracle Conversion
Data Entry - Temporary
Akin, Gump, Straus, Hauer and Feld
Microsoft Access and data entry support
Contact Me
Get in touch
E-mail
my-email@gmail.com